Barlus Underwater Camera Lighting Introduction
As we all know, light is very important underwater. The addition of light makes your shots underwater clearer and more visible, widening your fieldof view.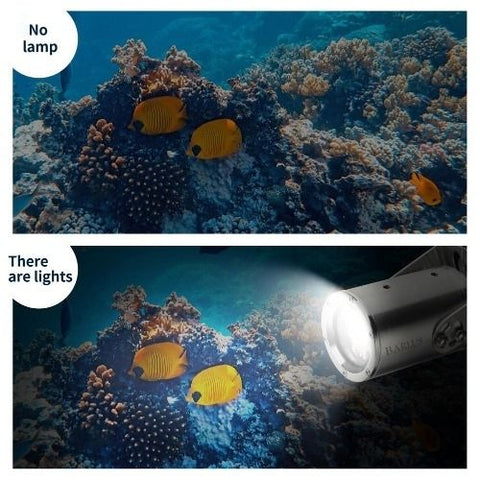 Barlus underwater cameras with fill lights are remotely adjustable. There are two types of lights, infrared and white fill light, and the power level can be freely adjusted. It is also possible to switch the light mode to automatic control or manual control (you can permanently turn off the light and turn on the fill light). Superior lighting control mode, conducive to different animal growth needs.
Automatic mode: photosensitive IC senses the environment. When it senses that the ambient light is weak, it will automatically turn on the white light to fill in the light. When sensing the arrival of night, will automatically open the infrared light mode.

Manual mode: The light mode can be adjusted to manual mode on the computer, so you can adjust the light brightness and type according to your needs. You can choose to turn on or off the light, you can switch between white light or infrared light at any time.
Timer on/off light function: All of our K series cameras support it (those with the letter K in the model number). If you need this function, welcome to buy our K series cameras.
PS: The color of the light as well as the mode can be customized by contacting us, as long as you have demand, welcome to consult us!
(IPC4MPIR-BX10 only supports automatic mode)